About Jon F. Sutter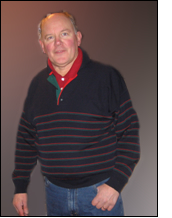 Jon Sutter has worked in industry since he was an undergraduate in 1968, when he started his first Lean Manufacturing experience as a mechanic boilermaker for a company with operations based upon US Government supply contracts from World War II. All work was designed to a balanced flow on a pull basis and working to a customer demand.
After graduation, Jon entered business with a company manufacturing automotive components and started in procurement and quality control of raw materials and detail components. Success there lead to a promotion to VP of Operations. Despite sales of $30 million per year, the company was family owned and Jon saw this as a political limitation. He changed careers, accepting a procurement position with Boeing Airplane Company.
Jon's career with Boeing was a continual upwards climb in responsibilities and management roles. He managed large procurement groups obtaining components for the sustained production of current airplane programs and the initial procurement of components for new airplane production. He provided support to international suppliers and managed quality assurance and surveillance of all European suppliers with offices located in London. Jon oversaw Lean Production implementation for all Boeing commercial suppliers and organized the scheduling and inventory for the final assembly of five large-scale and highly successful commercial airplane programs—
the 737, 747, 757, 767 and the 777.
Not content with over thirty years of hands-on, high pressure experience, Jon continued his formal business education and was awarded his MBA from the University of Washington.
In the year 2000, Jon embarked upon his Lean consulting career. His expertise with such an unusually wide range of operational, quality, logistical and financial considerations has made him uniquely capable of integrating the production system across the supply chain. Jon connects operational plans to financial outcomes and provides a vision of tangible strategies and tactics for a company to achieve market results beyond the traditional measures. Jon has led—from the factory floors to the board rooms—the turnaround of four companies facing losses for at least two years prior to his involvement.
Today, those companies enjoy double-digit profit margins.
While most of the experience has been in manufacturing, since 2001 Jon has branched out into the health care. He has assisted two major US health service providers, specializing in optimizing surgical services and specialty clinic areas and streamlining health service business systems. Jon has supported many Production Preparation Process (3P) workshops to develop the seven flows of medicine for new capital building projects. The projects range from a gastro intestinal center, two oncology centers, chronic disease management, ambulatory surgery, hospital information flow, two emergency departments and two entire hospital-outpatient campuses.